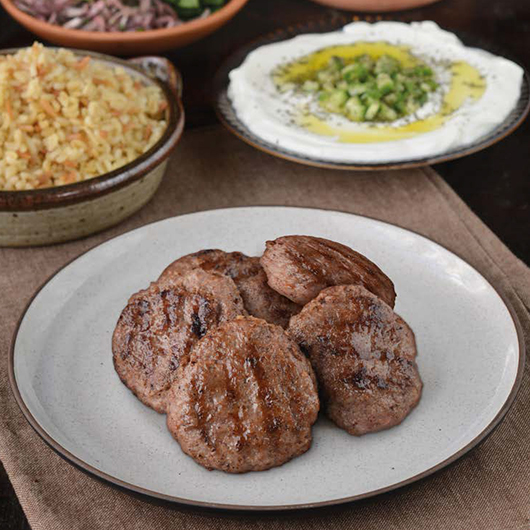 Green Life Akçaabat Meatball Seasoning offers you a practical way to prepare special Akçaabat meatballs at home. It is a specially developed blend that contains bread crumbs, salt, powdered garlic, powdered onion, ground black pepper, ground cumin and yeast extract.
All you need is simply to mix this special pack of seasoning with minced meat of a good quality and make your Akçaabat style meatballs. You can either cook your meatballs on the barbeque, the grill or a pan and enjoy the great taste you achieve with your loved ones.
Taste notes:
Besides garlic powder that gives Akçaabat meatballs its authentic taste, the seasoning contains powdered onion, ground black pepper and ground cumin. Thanks to the aromatic and gustative contributions of this spice combination, you can now easily prepare perfect Akçaabat meatballs at home.
In this seasoning, unique flavor of garlic comes together with heating effect and spicy taste of black pepper, strong earthy aroma of cumin and indispensable aroma of onion to make your meatballs one of a kind.