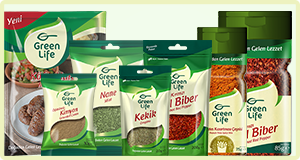 Green Life available on shelves with new packaging.
We have updated our packaging with the colors and patterns of nature in parallel to our slogan of flavor straight from nature.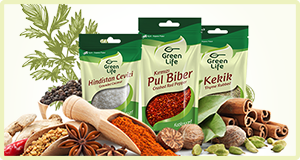 To the Green Life family,
We now present products with ziploc packaging to provide convenience to the Green Life family, our consumers. The new ziploc packages enable you to store our products in healthier conditions. You can use the product with confidence and close it again for safe storage.
Green Life is just as indispensable at the dinner table as it is in the kitchen.
Our Green Life pet packaging enables you to keep products at the dinner table without having to transfer them to another container. You can present these elegant and functional products to guests at the dinner table and confidently use the products with the contents clearly visible.